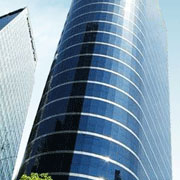 Hangzhou Jinbo Home Textile Co., Ltd. is located in Hangzhou, China, which has the reputation of paradise on earth. With convenient transportation and beautiful scenery, it is a home textile enterprise specializing in home textiles, integrating R&D, design, production and sales. The products are exported to Europe, America, Japan and Korea. And other countries.
The company has been established for 12 years and has more than 100 advanced equipments such as quilting, quilt and embroidery. It has a high-quality staff team and professional technical management personnel. Over the years, we have "quality, integrity, customer" Business philosophy, adhere to high standards of materials selection, excellence in craftsmanship and unique design concepts, blending the essence of Eastern and Western culture and art, organically blending styles, fabrics, colors, patterns and other elements into the design of home textile products, to create Classic home textile with distinctive characteristics of fashion and health.
The company pursues the enterprise spirit of "sincere and sincere love" - "exquisite work, pursuit of perfection, honesty, service first, broad sense of the public, carry forward, love to sprinkle the world, love the family." The company will adhere to the guiding ideology of talent-based, sales-centered, market-oriented, learning-driven, management-oriented, and efficiency-oriented, and will be the company that advocates a harmonious home culture and creates a true love paradise. The mission is to continue to provide consumers with healthy, comfortable and harmonious homes, and strive to create a true love paradise.

--------------
Contact: MR.KIM
Tel: +86 18967152663
WHATSAPP: +86 18967152663
WeChat:+86 18967152663
Mail: jinqj@waimaotong.com